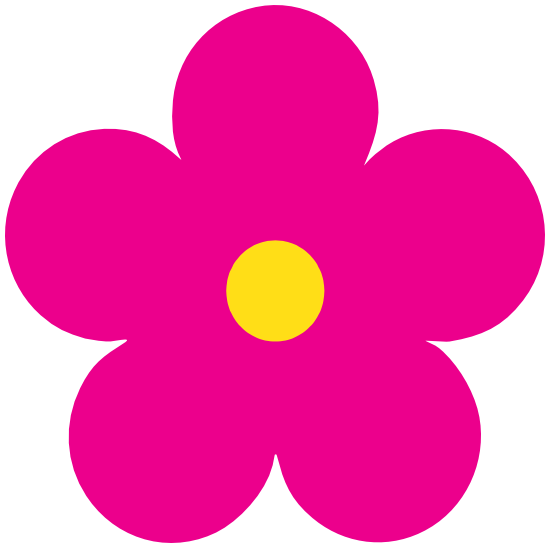 Nina's nostalgia

I was born in France in 1997 so my childhood nostalgia is mainly based on the early to mid 2000s, and my teenage nostalgia on the late 2000s and early 2010s.

Movies and TV shows

When I was a toddler I loved the Teletubbies. I had lots of toys of them.
Then I grew up. My childhood's nostalgia was mainly shaped by shows on Cartoon Network such as The Powerpuff Girls, Dexter's Laboratory, and Courage the Cowardly Dog then Teen Titans, Foster's Home for Imaginary Friends, Hi Hi Puffy AmiYumi. I watched Mona the Vampire too and had a soft toy of her. It was my favorite toy and I couldn't sleep without it. It became worn out which made it even more mine. Later for my birthday my parents offered me a brand new one as the comparison between the two toys was striking and funny. I also watched Franklin, Kim Possible and some French cartoons such as Les Malheurs de Sophie, les Totally Spies, Esprit Fantômes and Princesse Sheherazade. I would watch the latter at my grandparents' only and I loved the theme song.

As for movies, my favorite movie when I was a young child was The Iron Giant. I had it on VHS and I probably brought it to nursery school once because my name has been written on it. I haven't seen it for almost 20 years and even though I would really like to watch it again out of nostalgia and curiosity, I don't dare because I'm too afraid to be disappointed and have my souvenirs ruined. I also really liked Finding Nemo, Monsters, Inc. and The Incredibles. I was also a huge fan of the Lord of the Rings when I was in nursery school, and everyday at school I would draw scenes from the movies and turn them into books. Every year with my father we would watch the trilogy over a weekend with speakers on both sides of the room to really get immersed in the movie.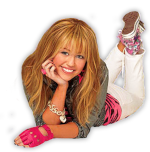 As we moved out when I was 6, we stopped subscribing to Cartoon Network and instead subscribed to Disney Channel, which I watched with my little sister. I enjoyed Hannah Montana, which was also one of my best friend's Lea's favorite TV show, and when we were probably 9 or 10 we entered a competition that required a lot of work. We set our hopes really high and we lost and were then extremely disappointed. I also watched Zack and Cody, Phineas and Ferb, Wizards of Waverly Place, Shake It Up, Gravity Falls and Goodluck Charlie; and kept watching the channel and TV shows that were on air during my teenage years.
Video games
As a little girl, I used to play children PC video games. The first one I played, as far as I remember, was a game I unfortunately can't remember the name of. If I remember correctly, it was about a family living in a spaceship. I was still living in a flat so I was less than 6. Then I would play Sethi et la tribu de Neandertal, an educational game about prehistoric man, and I loved to build traps to kill mammoths. I also played Forestia and Henri Des Sorcières et fantomes and Lapin malin Voyage au pays de la lecture. Every week my mom, my sister and I would go to the library in our city and rent books and an educational interactive magazine from the Mobiclic series. I also remember that I would play Mortal Kombat on the SNES with my dad, and I always picked a purple female character and used the fatality attack against my father, who to be honest probably went easy on me.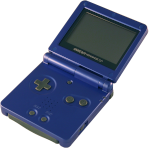 The first console I had was a blue Game Boy Advance SP. I don't remember the year I got it but I couldn't be older than 6. I would mainly play, Super Mario Bros 3 and Super Mario Advance, The Lord of the Rings The Fellowship of the Ring, Harry Potter and the Philosopher's Stone, Teen Titans, Dogz and Disney Princess.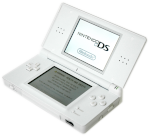 Then, for my 10th birthday I was gifted a White Nintento DS Lite. The details and the bright colors were very impressive as I had been used to the dullness of the Game Boy Advance, especially as the first game I had was New Mario Bros, a very colorful game. I was very proud because I was the only one who didn't have the Nintendo DS so when I got the DS Lite first among my friends I was more modern than them. I would also play Animal Crossing, Imagine Pet Vet and had a R4 with Mario Kart, Style Savvy, Pokemon Platine and Gold, Zelda, Nintendogs... Then for my teenage years I would play 3DS, mainly Zelda Ocarina of Time and Mario Kart.
Books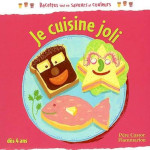 I don't recall many books from my childhood, even if I read much more than I do now. Still, I remember a simple cookbook that I really liked called "Je cuisine joli".
I would also apparently read La Maison Hantée (Haunted House) by Pienkowski. I don't really remember reading it, but later my parents bought me a brand new version of it which made me realize that they associated it to my childhood and that it meant something to them.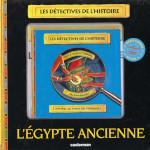 Another book that really impacted me was a book about Ancient Egypt. It was so interesting that I asked my parents to order one from the same collection about Aztecs. Unfortunately the book never arrived as there had been a mistake in the shipping and we received another book instead (the seller had accidently shipped my book to another buyer). I was very sad and we eventually gave up trying to get the book.
Dokeo Protéger la Terre (Protect the Earth) was fascinating as well, and it slighlty raised my awareness of sustainable development, the protection of nature and animals, and the nagative impact of some big coorporations. Même pas peur! and some books from the "Imagerie" collection really interested me too (Imagerie de la lecture, des inventions, des princesses, du corps humain...).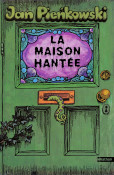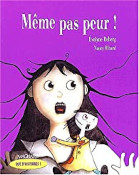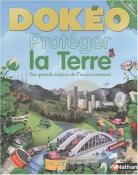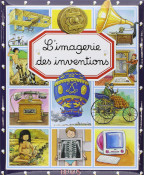 Music and toys

As a kid I would mainly listen to my parents music or popular female french singers like Olivia Ruiz or La Grande Sophie. A lot of songs from that time would probably ring a bell with me, but right now I cannot think of a whole album that marked my childhood except Le Roi des papas.com and Hi Hi Puffy AmiYumi.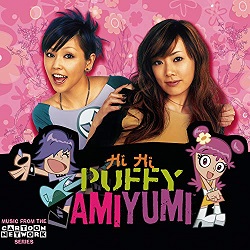 As a child I have to admit that I had too much toys and I would have done perfectly well without most of them. The only ones I am still really attached to - with the aforementioned Mona the Vampire doll - are my two dolls from the "Les Chéries" collection of the brand Corolle. I had a red-haired one called Carolle and a blond one called Camille and my grandmother made clothes for them.
Back to homepage - Corey's nostalgia page